So it's fall already. I haven't done a blog post since June. I also didn't do anymore bike races. I wasn't terribly excited about it and nothing really fit my (and my family's) schedule. The husband had a good race season, did the Brec Epic (6 days!) and the Park City Point to Point (in addition to about ::Dr. Evil voice:: 1 mill-ion other races, totally over scheduled himself this year).
I have been trying to ride at least once a week and try to improve my skills and my fitness. I went on a Ladies ride with
Colorado Mountain Bike Association (COMBA)
which was fun, but I was the slowest on that group. We went up
North Table Mountain
on a route I've never taken which has 13 switchbacks! I made most on the uphill but then started freaking out and walking on the down. Eventually I started making the right hand downhill switch backs but not the left (call me Zoolander). Finally at the very bottom I attempted a left and fell, scrapping up my left leg and smashing the clip on my new shoes! But then I attempted the next left and actually made it! So yeah! Improvement.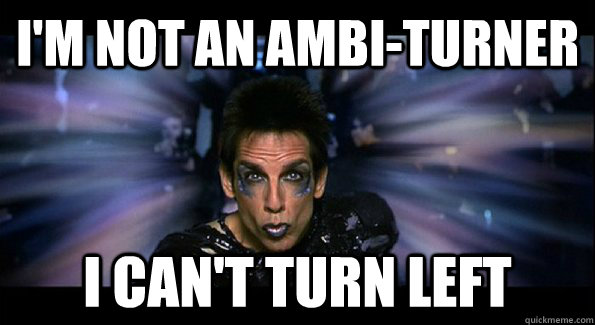 The next week I tried to go back and make myself practice those damn switchback (I had even read articles telling me how to do them better). I decided it would be a brilliant idea to go "warm up" on the little pump track (
Golden Bike Park
) near the parking lot since there isn't much of a space on the actual trail before you start climbing. I'd never done a pump track before. Never done jumps, only done a few bank curves. This was an awesome idea. And yeah. Landed on my face after hitting a jump I didn't see. I'm awesome at mountain biking. Some nice road rash (trail rash?) on my face, sore shoulders, hands, wrists, and ribs. Awesome and oh so pretty. (We went to a concert the next day and the lady selling us a beer stared at me for a while then asked "Go over the handlebars?")
And, also, going on a mountain biking trip with the
Dirt Divas
this weekend. They (we?) go on a few trips a year but I've never been able to make one due to the husband's work schedule. Finally going. Super excited. Although still slow.
So yeah, why did I come back to this blog? This blog I started about racing mountain bikes when I only did 2 races? Well for some reason I've started thinking about next summer.
Did you know there were less than 20 women who finished the Park City Point to Point? And over 250 men? That includes the pro women too. That's just crazy. Now Park City is a very hard race, Jeremy said it was the hardest he'd ever done and he's done some hard races, but that's a crazy small percentage (and they have equal payouts to men and women, which is another issue in women's racing). Also, I've been reading about the
Amy D. Foundation
, in honor of Amy Dombroski, a cyclocross racer who died last year. They are trying to encourage more young women into cycling.
Next, I have my own daughters who are now 6 and 8. We took them to the
COMBA Take a Kid Mountain Biking Day
and at least the little one loved it (the older one liked it but had a couple of crashes). I've been shopping for kids mountain bikes and the majority out there are 30lb behemoths with shocks that barely compress when I push on them at 160lbs (I might make a separate post on this subject when I complete my research). How does that encourage kids into biking? That would be like me trying to ride a 75lb bike (but then again do I really want to spend a lot of money on a bike for a kid who might decide she hates it in a year).
I also ran across this
Women's MTB Blog
on IMBA that speculated that maybe if we get more "real women" stories out there, the sport might draw more real women. I want to see more women in cycling, mountain biking and yes, mountain bike racing. The percentages are tiny, when 20% marks a "good" turn out.
But that brings me back to me. How can I push my kids and random other people of my gender into this sport when I don't do it myself? So here I am. Back to "What me? Race mountain bikes? But I'm really slow." I don't know how many races I'll do, or which ones, or if I'll join a team, or what exactly but I'm going to try again. I might avoid the lap style races since getting passed constantly is no fun. I'll look into the
Winter Park ones
again maybe. Or who knows.